Vytápění a chlazení

Komfortní klima je je důležité pro práci i pro odpočinek. V zimním období se proto doma ani v dílně neobejdeme bez vhodného vytápění a v létě stále častěji potřebujeme vzduch ochladit.
Kamna HECHT jsou vhodná pro vytápění chat, chalup, využití najdou i v leckteré dílně nebo garáži. Svým designem se jistě stanou i zajímavým doplňkem jakéhokoli interiéru.
Elektrické přímotopy HECHT dobře poslouží jako pomocné, nebo záložní topení v domácnosti. Rychle a snadno vytopíte dílnu, nebo si večer přitopíte při sledování televize.
Zářiče neohřívají vzduch, ale předměty ve svém okolí. Proto je lze smysluplně využít i pod pergolou nebo na zastřešené terase. Můžete si tak prodloužit léto.
Horkovzdušné turbíny podávají opravdu vysoký topný výkon. Využití najdou například na stavbách, v otevřených halách apod.
V létě pak snadno ochladíte vzduch doma nebo v kanceláři pomocí mobilní klimatizace, která teplo dovádí ven z místnosti.
Ochlazovač vzduchu v horkých dnech vytvoří doma příjemné klima, má při tom relativně levný provoz.
A pokud vám postačí vzduch v místnosti pouze rozproudit, vyberte si některý z ventilátorů.
Read more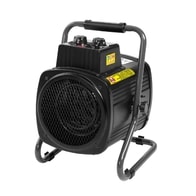 Portable Heater with Thermostat with 24/1200/2400 W fan. Suitable for space heating up to 24 m3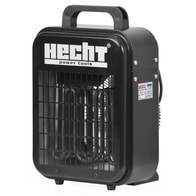 Electric powered heater with fan and thermostat. 1,9 m long cable.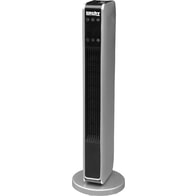 Rotating ceramic heater with remote control. Power consumption 1200/2200 W. air temperature up to 130 ° C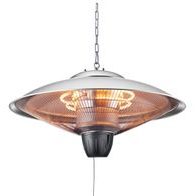 Hanging electric infrared heater. Two carbon tubes, power consumption 2000W. Suitable to interiors or covered outdoor terraces, altans etc. Heater must not be exposed to rain or snow. Cable lenght ca. 1,5 m. Heat from a pair of carbon tubes is transmitted by infrared radiation which does not heat the air, but the surface of the solid bodies around the heater.

Mobile hot air heater with output of 20 kW, heating up to 166 m2. Diesel fuel / ELTO.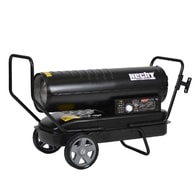 Electric powered diesel hot air turbine. With thermostat and automatic shutdown.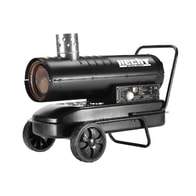 Horkovzdušná turbína s nepřímým spalováním - odvod spalin komínkem - vytápí čistým vzduchem! Tepelný výkon 18 kW / 62 000 Btu. Spotřeba nafty 1,8 l/h. Příkon el. 280 W.