Přímotopy
Elektrický přímotop je nejjednodušší a rychlé řešení topení. Využít lze i jako záložní, nebo pomocné topení v domě, na chalupě nebo v bytě. Jeho výhodou je snadná obsluha, a především skutečnost, že začne topit ihned po zapnutí. Nemusíte čekat, než se rozhoří a rozehřejí kamna, stejně tak pokud kamna v noci vyhasnou, termostat může přímotop automaticky sepnout.
Potřebujete přímotop, který by spolehlivě vytopil místnost? Líbivý vzhled je sice důležitý, ale bude mít i dostačující výkon? Spočitejte jej v naší kalkulačce!

Read more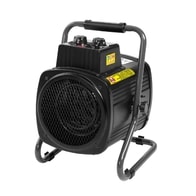 Portable Heater with Thermostat with 24/1200/2400 W fan. Suitable for space heating up to 24 m3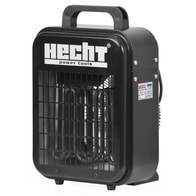 Electric powered heater with fan and thermostat. 1,9 m long cable.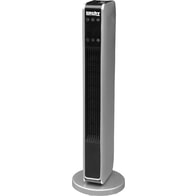 Rotating ceramic heater with remote control. Power consumption 1200/2200 W. air temperature up to 130 ° C