Zářiče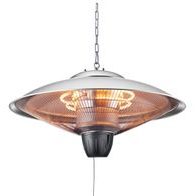 Hanging electric infrared heater. Two carbon tubes, power consumption 2000W. Suitable to interiors or covered outdoor terraces, altans etc. Heater must not be exposed to rain or snow. Cable lenght ca. 1,5 m. Heat from a pair of carbon tubes is transmitted by infrared radiation which does not heat the air, but the surface of the solid bodies around the heater.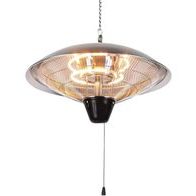 Závěsné elektrické infračervené topidlo. Dvě karbonové trubice, příkon 2500 W.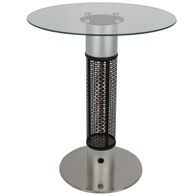 Stůl s integrovaným elektrickým topením - zářičem o příkonu 1500 W. Ideální pro venkovní posezení na terasách, zimních zahradách a předzahrádkách.