The heart of BRIGGS & STRATTON beats in our machines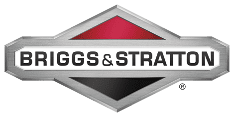 When Stephen Briggs and Harold Stratton decided to start a company together in 1908, they couldn't have envisaged that for more than a century, their names would bear some of the highest quality engines for outdoor machinery and equipment. Today, BRIGGS & STRATTON engines are a guarantee of the highest quality.
BRIGGS & STRATTON is headquartered in Milwaukee, USA, where they've been designing and manufacturing engines for driving machines and equipment around the world for more than 100 years. All parts meet the strictest requirements with regard to American and European standards, this is why BRIGGS & STRATTON engines boast a high level of quality, reliability and performance.

Effortless easy starting!
InstartiS series engines - are equipped with a battery and an electric starter. Just press the button to start.


Easy charging!
Instart iS series engines - have an integrated battery directly in the engine. The battery is charged on an external charger. The battery is fully charged within 60 minutes, but it allows more than 20 starts after a 10 minute' charge. You place it charged on the engine, then start the engine with a button or key. No more complicated starting by pulling a cord!
HECHT with BRIGGS & STRATTON engines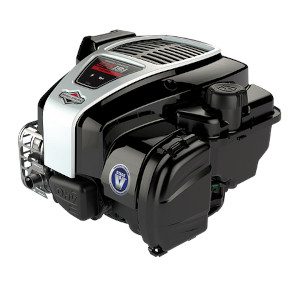 The BRIGGS & STRATTON engines famous quality is the exact reason why they are used in selected HECHT machines.
HECHT mowers with B&S engines deliver high-performance and torque. Mowers with these engines mow tall and dense grass much easier. Starting with high-quality unleaded petrol and regular maintenance means these engines start easier. It goes without saying that there is warranty and post-warranty service, as well as ensuring the supply of spare parts.
Therefore, the wide range of quality BRIGGS & STRATTON engines designed for driving outdoor machines and equipment are particularly suitable for driving various garden equipment. Therefore, on HECHT machines you can find them on technology from the following categories:
engine mowers
garden tractors
motorised lawn aerators
motor cultivators
motorised rotary brushes
motor splitters
Read more