Extension Cords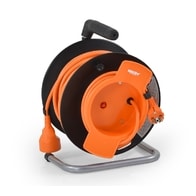 Extension electric cable, length 20 m, cable type: 3 x 1,5 mm. Supplied in a transparent orange color, to be clearly visible in the grass etc., to reduce risk of hazardous cable damage.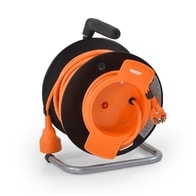 Extension cord reel, length 25 m. 4 outlets. Conductor cross section: 3 x 1,5 mm2. Rated for 230 Volt. Rated for 16 Amp max. (not tangled cord!)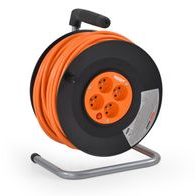 Prodlužovací kabel na cívce 50 m / 4x zásuvka. Průřez vodiče 3 x 1,5 mm.