Petrol Grass Trimmers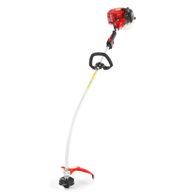 Motorový strunový vyžínač se záběrem 35 cm. Motor o objemu 23 cm3 s jmenovitým výkonem 0,6 kW. Nastavitelná rukojeť. Poloautomatické odvíjení struny. Hmotnost 4,3 kg.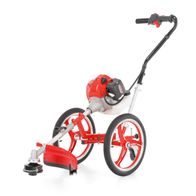 Multifunkční strunový vyžínač na kolech s benzínovým motorem.
Výkon 1,5 kW (2 HP), obsah 51,7 cm3. Hmotnost 15,5 kg.
Powerful string mower with wheels, with a reach of 56 cm. Four-stroke engine with a capacity of 174 cm3. Large 14 "wheels.