Heaters
Elektrický přímotop s keramickým tělesem. Příkon 25/1000/2000 W. Prostor vytápění 20 m
3
. Možno použít jako ventilátor.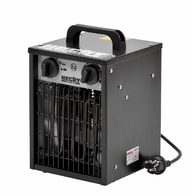 Output can beadjusted in three stages 25/1000/2000 W. In summer months HECHT 3502 can be used as a fan. Maximum air flow is 186 m3 / h. Power is taken ​​from a regular socket 230V/50 Hz. This heater isequipped with built-in thermostat, thermal fuse. Heating element is made of stainless steel.
Electric heater with ceramic body. Power consumption 25/2000/3000 W. Heating space 30 m3. May be used as a fan.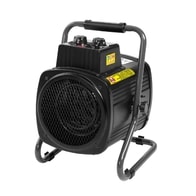 Portable Heater with Thermostat with 24/1200/2400 W fan. Suitable for space heating up to 24 m3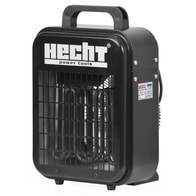 Electric powered heater with fan and thermostat. 1,9 m long cable.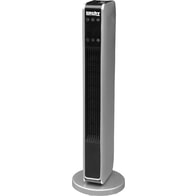 Rotating ceramic heater with remote control. Power consumption 1200/2200 W. air temperature up to 130 ° C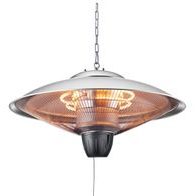 Hanging electric infrared heater. Two carbon tubes, power consumption 2000W. Suitable to interiors or covered outdoor terraces, altans etc. Heater must not be exposed to rain or snow. Cable lenght ca. 1,5 m. Heat from a pair of carbon tubes is transmitted by infrared radiation which does not heat the air, but the surface of the solid bodies around the heater.

Mobile hot air heater with output of 20 kW, heating up to 166 m2. Diesel fuel / ELTO.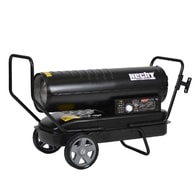 Electric powered diesel hot air turbine. With thermostat and automatic shutdown.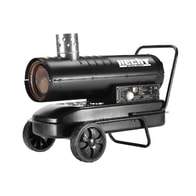 Horkovzdušná turbína s nepřímým spalováním - odvod spalin komínkem - vytápí čistým vzduchem! Tepelný výkon 18 kW / 62 000 Btu. Spotřeba nafty 1,8 l/h. Příkon el. 280 W.