Vertical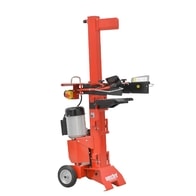 Electric wood splitter with the input of 2200 W. The maximum pressure of 6 tons, maximum length is cleaved logs 1060 mm and maximum diameter of 400 mm. Weight 78 kg.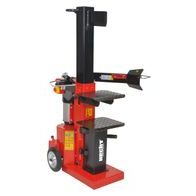 Electric powered wood splitter with power output of 4300W, 400V / 50 Hz. Maximal pressure 14 tons.
Super heavy duty 22 ton petrol log splitter. Can be used in both horizontal and vertical positions. 4-stroke Briggs & Stratton XR950, 208 cm3, 6,6 HP. Max. pressure 22 ton. Max. log length 63,5 cm. Log splitter is supplied with integrated tow bar. Weight 225 kg.