Petrol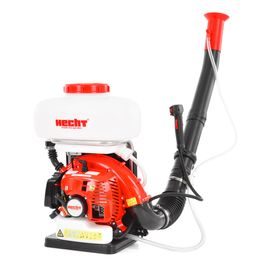 Petrol knapsack sprayer with a capacity of 14 l and a range of up to 12 m. 2.2 HP, 2 stroke engine Hecht, weight 10,6 kg.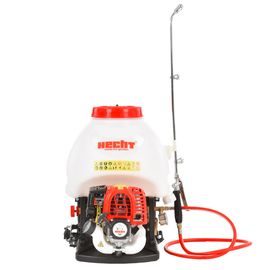 Engine Hecht 4-ütemű, engine output 0,75 HP. Container vol. 15 l. Max. flow 7 l/min. Weight 9,3 kg.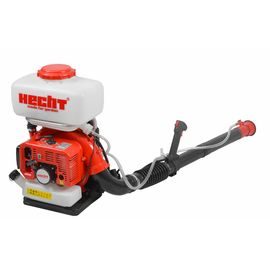 A powerful backpack sprayer-duster that easily converts applications from liquid to granular. Can be quickly converted to a powerful leaf blower for fast cleanup of debris. Includes granules applicator. With auxiliary pump.