Grills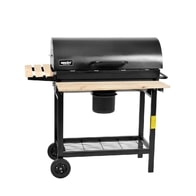 Zahradní gril na uhlí z ocelového plechu. Ošetření černou žáruvzdornou barvou. Velké dřevěné odkládací plochy.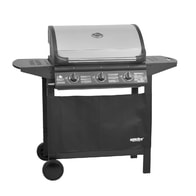 Plynový gril na propan-butan. 3 hlavní hořáky, celkový výkon 10,5 kW. Litinový rošt.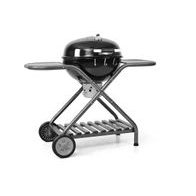 Stainless steel grill with top cover. Adjustable charcoal grill, warming rack, ash tray. Stamped steel construction.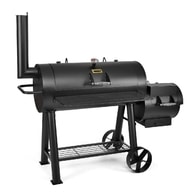 Grill made of sheet steel. Two furnaces, two baking surface, stacking area, thermometer.