Grills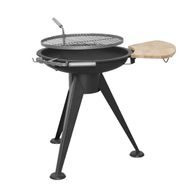 Charcoal garden grill with rotating and height-adjustable grate. Dimensions 90 x 80 x 95 cm. Grate diameter 60 cm.
Garden grill made of sheet steel. Robust sheet metal 1,2 mm. Large storage areas. Adjustable height of the rotating grate.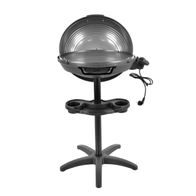 Elektrický zahradní gril s příkonem 2000 W. Vhodný pro zahradní kryté plochy. 230 V/50 Hz. Výška 99 cm, průměr 50 cm.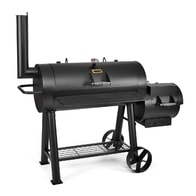 Grill made of sheet steel. Two furnaces, two baking surface, stacking area, thermometer.