Grills
Zahradní gril na uhlí z ocelového plechu. Ošetření černou žáruvzdornou barvou. Velké dřevěné odkládací plochy.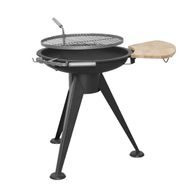 Charcoal garden grill with rotating and height-adjustable grate. Dimensions 90 x 80 x 95 cm. Grate diameter 60 cm.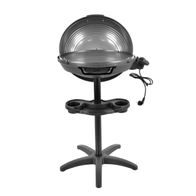 Elektrický zahradní gril s příkonem 2000 W. Vhodný pro zahradní kryté plochy. 230 V/50 Hz. Výška 99 cm, průměr 50 cm.
Garden grill made of sheet steel. Robust sheet metal 1,2 mm. Large storage areas. Adjustable height of the rotating grate.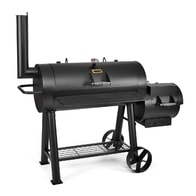 Grill made of sheet steel. Two furnaces, two baking surface, stacking area, thermometer.