Leaf blowers, vacuums
Elektrický vysavač - fukar listí. Příkon 3000 W, ramenní popruh, sběrný vak 45 l.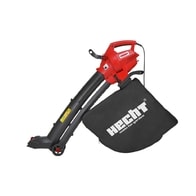 Elektrický fukar / vysavač na listí s kovovým nožem pro účinnější drcení materiálů. Příkon 3000 W. 50 l sběrný koš. Rychlost vzduchu až 300 km/h. Hmotnost 4,8 kg.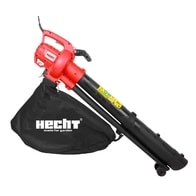 Elektrický vysavač / fukar na listí. Příkon 3300 W, rychlost vzduchu 270 km/h. Sběrný vak 45 l.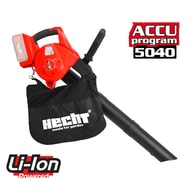 Accu leaf vac/blower. Compatible with HECHT 005040B battery (ACCU 5040 program). Current voltage 40 V. Battery and charger are not included in the package.
Professional blower motor with an output of 4.6 HP. Built-in electronic power control, air volume to 0.4 m3 / s.Filter for dusty environments.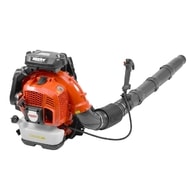 HECHT 979 is powerful blower with 2-stroke engine, displacement of 75,6 cm³ and power 4,2HP. Operating engine speed is 7300rpm, in combination with high-quality turbine produces blowing performance 1490m³ air/hour.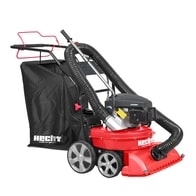 Petrol powered vacuum cleaner - blower. Including rotary brush for sweeping pavements. Working width 58 cm. Suction nozzle for vacuuming heavily accessible places. Collection bag volume: 150 litres.